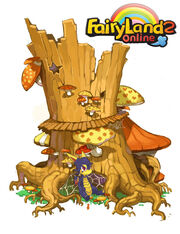 There are quite alot of maps in the World of Fairyland 2.
There is the Starting town of Jean's Village, then followed by the Fairytale Library, which allows you to enter the different stories.
These stories include:
Jack and the Beanstalk
Jack's home
Green Peas in the Clouds
Giants Home
Pinocchio
Amusement Park
Monstro's Stomach
Building Blocks Maze
Alice in Wonderland
Alice's Home
Rabbit Hole
Fantasy Wonderland
Swan Lake
Swan Lake
White Forest
Little Blue Bird
Glistening River
Black Forest
Ad blocker interference detected!
Wikia is a free-to-use site that makes money from advertising. We have a modified experience for viewers using ad blockers

Wikia is not accessible if you've made further modifications. Remove the custom ad blocker rule(s) and the page will load as expected.